Program for Trauma Care & Health
The majority of our services support trauma therapy and medical programs for survivors of trauma, terror, and violence.
Psychological Counseling and Trauma Therapy​
Psychological trauma can affect individuals for their entire lives. Our goal is for every patient to lead a life that is fulfilling and free from the constraints of sustained mental trauma. We encourage our patients to set goals and look toward the future through a wide range of psychological treatment programs and approaches. The diversity of our psychological treatment services reflects the diverse populations and various mental traumas that we see in our clients. Our psychological treatment programs include:
Psychological counseling and trauma therapy
Age-appropriate treatments for children and adolescents, e.g. in the form of art therapy and play therapy
Education and self-help groups
Special animal-assisted treatments in our healing garden
Regular psychological care to women's shelters and women's prisons
In order to help survivors recover and enable them to live healthy lives as defined by the World Health Organization we provide the following services:
Comprehensive medical diagnostics
General medical and pediatric treatment
Psychiatric care
Physiotherapy and pain treatment
Referral to medical specialists and hospitals
In addition to providing medical and psychological assistance, we help our clients re-enter society and provide opportunities to actively engage in their social environment. Our social workers inform about social benefits, point out educational opportunities and offers from partner organizations. Our social counseling departments provide:
Recording and determining the need for assistance
Advice on social issues and placement of support offers
Family and couples counseling, crisis intervention and mediation in family conflicts
Educational events on topics such as dealing with family conflicts, raising children or the harmful consequences of forced marriages
Group activities for children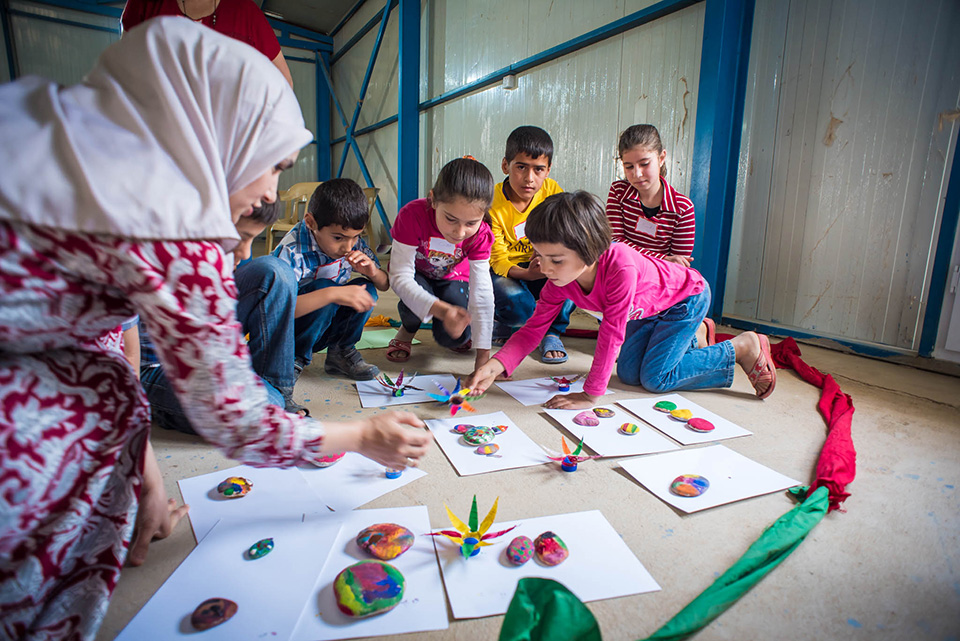 Thousands of women, men and children who survived the three-year ISIS occupation live without access to medical treatment. Many survivors suffer from Post-Traumatic Stress Disorder (PTSD), anxiety, depression or chronic pain. Jiyan Foundation for Human Rights has been working to destigmatize mental health treatment and provide life-saving services to survivors of terror, trauma and violence in the region – free of charge.
Co – Head Trauma Care & Health
Co – Head Trauma Care & Health